Hotel Tools - Breakfast Pass Cards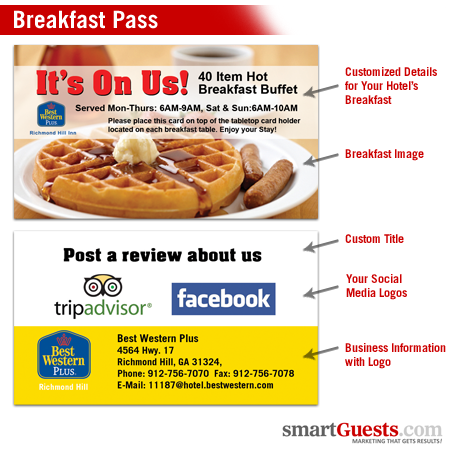 Breakfast Pass Cards
Remind guests to post a great review about how wonderful your hotel's breakfast was. These Breakfast Pass Cards also informs guests on hours and policies.
* Reduces guest complaints (Guest were not told serving hours)
* Improves online reviews
* Stops Non-Guest (not-paying guests) from coming in and eating your breakfast for free.
* Can give you an accurate count of consumption.
2″ x 3.5″, 14pt Card Stock with High Gloss UV coating.