Drive More Bookings with Videos
Take Advantage of Bite-Size Videos to Promote Your Hotel. Drive More Bookings with Videos 
Using videos is a great way to drive more bookings, diversify your content marketing and an effective way to engage potential guests. To give you a concrete proof that videos are powerful marketing tools, here are a few statistics from Digital Sherpa:
– Videos boost people's understanding of your service or product by 74%
– YouTube is the second largest search engine in the world
– 1/3 of all internet activity is spent watching videos
– 8 out of 10 internet users remember the video ads they see online
– 12% of internet users purchase a product after watching a video ad online
Do you use videos in marketing your hotel? If your answer is no, we bet that this is the reason why – You believe that producing marketing videos take a lot of money, time and resources, and could only be done by hiring a professional.
Allow us to correct this misconception. You can still use videos to your marketing advantage even though you don't have a huge budget. Also, you don't have to block off several days just to shoot these videos.  The Internet, more specifically, social-media, changed all this. Now, you can upload high-quality promotional videos that are virtually free and takes only minutes to shoot. And all you need is a smart phone!
Below is a guide to help you jump start your video marketing.
YouTube
YouTube is a great channel for marketing, not only because it's the second largest search engine in the world, but because YouTube videos are tightly integrated with Google's search results.
YouTube is a great way to drive traffic to your site, especially now that you can use annotations. Annotations are text overlays that pops up at specific points during video playback. You can put your website's link on the annotations or any call to action you can think off (Like your Facebook Page, Re-tweet the video, etc.). Drive More Bookings with Videos
Vine
Vine is a sub-product of Twitter and allows you to crease 6-second looping videos. Now, given the limited amount of time, you certainly can't use Vine to communicate complex and difficult to understand messages. In 6 seconds, you have to be able to convey what is it you want to say, so simple, crisp, entertaining and straightforward messages work best. Here's a great example on how People magazine used Vine to promote their new magazine issue. As you can see, it's short, sweet and simple. One idea is to use Vine to provide potential guests a sneak peek of your hotel rooms.
Also, since Vine is closely integrated with Twitter, you have to come up with eye-catching and engaging Twitter posts to accompany your Vine videos.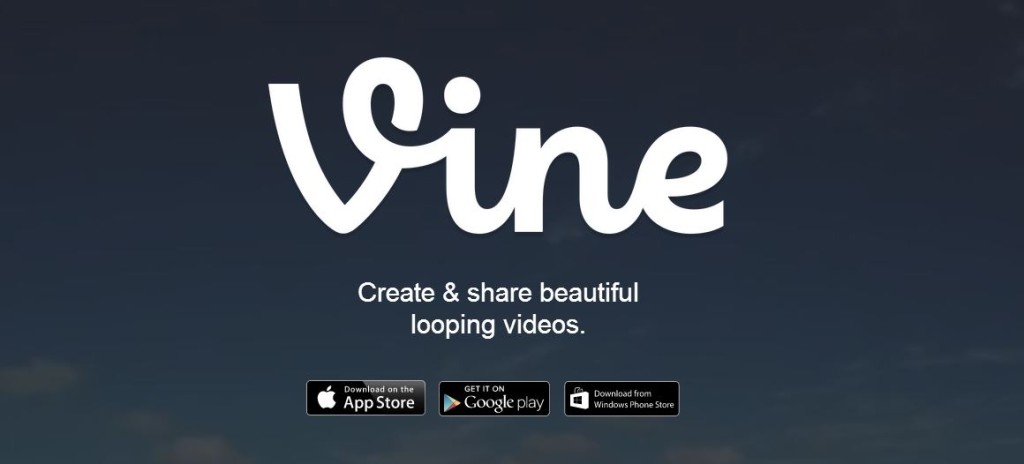 a
Vine also works well in gathering user-generated content. In this day and age wherein almost everyone owns a video capable smartphone, it would be extremely easy for your guests to take videos and send them to you. For example, during their say in your hotel, ask your guest to create a Vine video and share it via Twitter. The best video wins a 3D/2N stay for two at your hotel (This is just an idea. You can come up with your own contest mechanics).
[Tip: Post a High Resolution Video to Facebook]
Instagram Videos
Instagram Video is another tool you can use to produce bite-size videos for your hotel marketing. It's closely integrated with Facebook (Facebook bought Instagram a couple of years back). Instagram has over 130 million users so when it comes to reach, this is a platform that can take your hotel's marketing efforts far and wide.
Similar to Vince, you can use Instagram videos for contests, sneak previews, short catchy campaigns and getting user-generated content.
[Tip: Add a video to your TripAdvisor Business Listing]
 15 Video Topics to Get You Started
Now, if you're clueless on what your video marketing topic can be, below are 15 topic suggestions that you can rotate to keep your content fresh.
1. Staff of the Week. You can have short features on your hotel staff. For shorter videos for Vine and Instagram, you can have something like Know (Name of Your Hotel Staff) in 6 seconds. Aside from giving personality to your hotel, it's also a great staff engagement tactic.
2. Tour of Your Hotel. Feature areas or amenities of interest that can be found in your hotel.
3. Local Festivals and Concerts. Short video features on popular festivals and concerts with a call-to-action of inviting them to stay at your hotel.
4. Special Events. Are there any special events that happen in your area? Novelty events such as motorsports is a great topic.
5. Local Food and Delicacies. Feature food items that are popular in your area.
6. Guest of the Month. You can probably arrange a short interview with your hotel guests during their stay and upload these on YouTube. You can incentivize those who will participate.
7. Travel Tips and Advice. Your guests will appreciate it that you're giving them tips that they can use.
8. Promos and Special Offers. Make short videos promoting your special offers such as discounted rates.
9. Seasonal Messages. Create short messages that are in line with a current season or celebration (Happy Valentine's Day Message, etc.).
10. A Day in the Life Of. It's interesting to know what a hotel staff member does during the day. This can be an interesting YouTube video series.
11. Travel Quote of the Week. Short video snippet of inspiring or funny travel quotes that is relevant to your hotel.
12. Joke of the Week. Everyone wants a good laugh, right?
13. Trivia of the Week. Share interesting factoids about your city or locality (i.e. Did you know that Daytona Beach is known as the World's Most Famous Beach?)
14. Video Parodies. Parody videos can go viral if they are really funny. What's a hot song today that your hotel staff can do a parody on? It can be a nice comic relief for your staff as well during a busy day.
15. Updates on Hotel Facilities and Amenities. Did you upgrade your swimming pool? Did you build additional rooms? Can guests now enjoy personalized concierge services? Inform potential guests about upgrades on your amenities and services through videos.
Many internet marketing experts believe that videos will become the most viewed and most shared form of content in the near future. With bite-size video strategies and tactics, you can take advantage of this marketing trend in building brand awareness, getting more leads and generating more bookings.
Here is a Pin by oneproduction,com: Why Do Hotels Need Video Marketing