25 Reasons Why Hospitality People Are So Resilient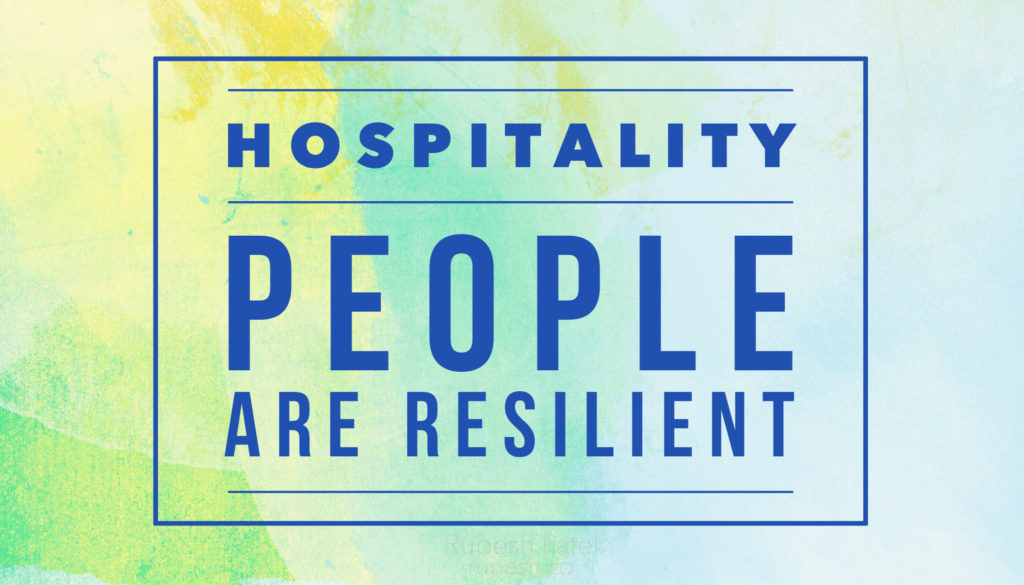 Hospitality People
this article is dedicated to you!
Have you ever worked a double or triple shift, while dealing with no electricity, no running water, no warm food and limited staff?
In the recent wake of natural disasters, many hotels have been running at peak capacity. People working in hotels have seen it all! By now you're exhausted, yet you keep showing up to work (with a smile).
Day and night, you've been working your tail off! You're tired and may feel as though no one appreciates your efforts.
But we do! As a hotel owner myself, I see the selfless dedication from many of our team members. I know our associates have set aside their personal/home-life challenges, to focus on our hotels and guests. I am super grateful for them. Other owners, managers, co-workers and guests have noticed your hard work also. They may not have expressed it, but they do value your hard work. Trust me, they do!
Hotel people like yourself are the reason why others can take their mind off troubles and get a comfortable night's sleep (even though their house is under water or completely destroyed). You are a successful rare breed.
We can all agree hospitality people are tough. Hospitality people are resilient!
(PS – Hit the LIKE Button and share this with 3 other hospitality friends!)
Here are 25 reasons why YOU ARE AMAZING & RESILIENT
Hospitality people are ready and willing to work hard.

You care. A lot.

You don't complain.

You work as a team and never say "that's not my job".

You are always willing to help others.

You're loyal.

You deal with guest complaints while staying calm and collected.

You make others smile while smiling yourself.

You show up to work early and stay late.

You work when your friends and family are off (weekends and holidays).

Hospitality people always go the extra mile by asking… "Is there anything else I can help you with?"

You're grateful for what you have.

You're happy to clean up after others.

You're constantly learning and ask a lot of questions.

You go above and beyond your duties.

You apologize even though you may be right.

You take criticism well and turn it into learning lessons.

You make efforts to learn about others (instead of talking about yourself)

You listen.

You've worked shifts or positions when no one else will.

Hospitality folks don't take no for answer. They get the job done.

You know how to properly communicate.

You make smart decisions. Decisions that can affect the entire business and others.

You're understanding.

You know when to ask for help.
Nothing can stop you from being great! That's why you're resilient.
From all of us….
Thank You! Thank You! Thank You!
Thank you for your continuous support, dedication and hard work.
What else makes hospitality individuals so resilient and great? Comment below. Hit the Like Button + share it with your entire team, letting them know they're resilient.
Have a successful day!
MY TOP 5 RELATED ARTICLES:
About Rupesh Patel
Hi! I'm Rupesh Patel, hotel owner and founder at SmartGuests.com, a U.S. based company that helps businesses like yours, improve guest interactions by implementing customer service training, strategies and marketing tools. My hands-on experiences and creative ideas have been featured in industry magazines, websites, books and blogs. Today, I'm here to share my passion for entrepreneurship, customer service and marketing with you.
Connect with me LinkedIn: www.linkedin.com/in/rupeshpatel1/ or www.rupesh.co
Read my Blog: www.smartguests.com/blog
Want one-on-one consulting for your business? Let's Chat here