15 Reasons Why Your Hotel Needs a Virtual Assistant (Extremely Affordable)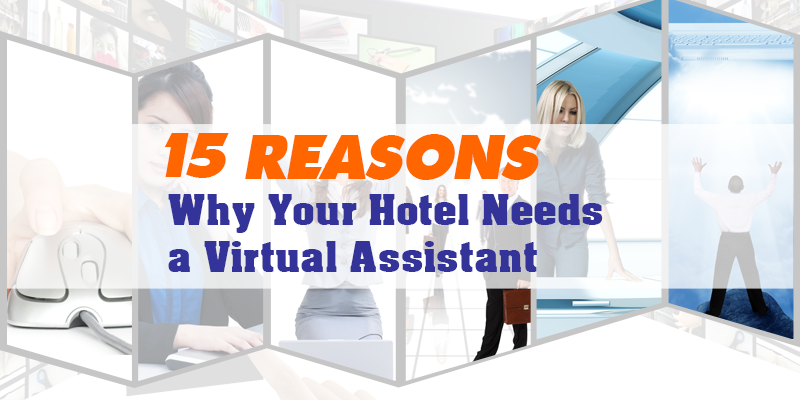 As hoteliers and hotel managers, we are busier today more than ever. Between managing the day-to-day operations, trying to find additional revenue source ensuring that the hotel remains profitable and constantly monitoring what the competition is doing, 24 hours is definitely not enough to accomplish everything and not get burnt out. Especially trying to deal with our online presence such as TripAdvisor, Facebook, Twitter & OTA's! 
This is where outsourcing comes in. As much as we all want to pretend that we're super humans who can do everything on our own, it's just not sustainable to manage your hotel this way. You need to expand your team. However, hiring additional staff can sometimes be expensive.
Hiring a virtual assistant (VA) is a great way to lighten your work load without having to spend too much on salaries. Basically, a virtual assistant is someone who works for you, but is not physically present in your office. Sites such as OnlineJobs provides a deep pool of talented VA's and because of the difference in currency, you get more for your dollar (you'll probably save 75% or more in salary if you hire a VA from the Philippines versus hiring a VA from the United States).
Content is King. Well that's what a lot of top online marketing pros have been preaching. They say local, original, relevant content helps get better search ranking and draws targeted traffic to your hotel's website. So six months ago, I hired on a Virtual Assistant Writer/Blogger to help improve my hotels' online content. This VA has many responsibilities including writing useful articles for our local market and responding to reviews. Since bringing this person on board, we have experienced an increase in our traffic and bookings on our website (at a really really affordable salary). Get Started
Still not convinced? Here are 15 reasons why you should take advantage of this global outsourcing boom and hire yourself a virtual assistant.
1. Save Precious Time
No task is too small. However, as a hotel owner or hotel manager, you should not be wasting your time doing mechanical tasks. You should be involved with high level strategy that directly impacts your hotel's revenues. With a virtual assistant, you can offload these mechanical tasks from your plate and focus on more productive tasks.
2. Timely Response to Guest Reviews
Once, you've oriented your virtual assistant about your hotel and once you've given him/her the basics on how to respond to guest reviews, your VA can regularly monitor travel review sites and draft responses to guest reviews that you can approve. This is important since more than 50% of travelers said that online reviews have significantly influenced their hotel booking decisions. Timely response to negative and positive reviews is important and your VA can give you this benefit. Read my article on How to Get More Reviews from Your Guests
3. Bolster Your Blog
Let's face it. No one really has the time to write blog articles every day. But content marketing is extremely important to strengthen your hotel's presence online. Find a VA with exceptional writing and research skills and include it in his or her day-to-day tasks to write at least one blog article per day. A steady stream of good content is a sure fire way to attract more guests and continue to engage previous ones.
4. Improve Your Online Content
Hotels have a lot of content materials spread across different channels online — your site, your directories, your OTA listings, etc. It's important to always have updated content and your VA can do this given that he or she has good writing skills. TOOL: Learn How Multiple Business Listings Can Help Your Hotel
5. You Can Hire Part-Time or Full-Time
This is another great thing about outsourcing — you're not forced to take in someone to work full time, but when the need arises, you can easily switch from a part-timer to a full-time employee. You can hire a VA depending on your current needs and upgrade or downgrade from there .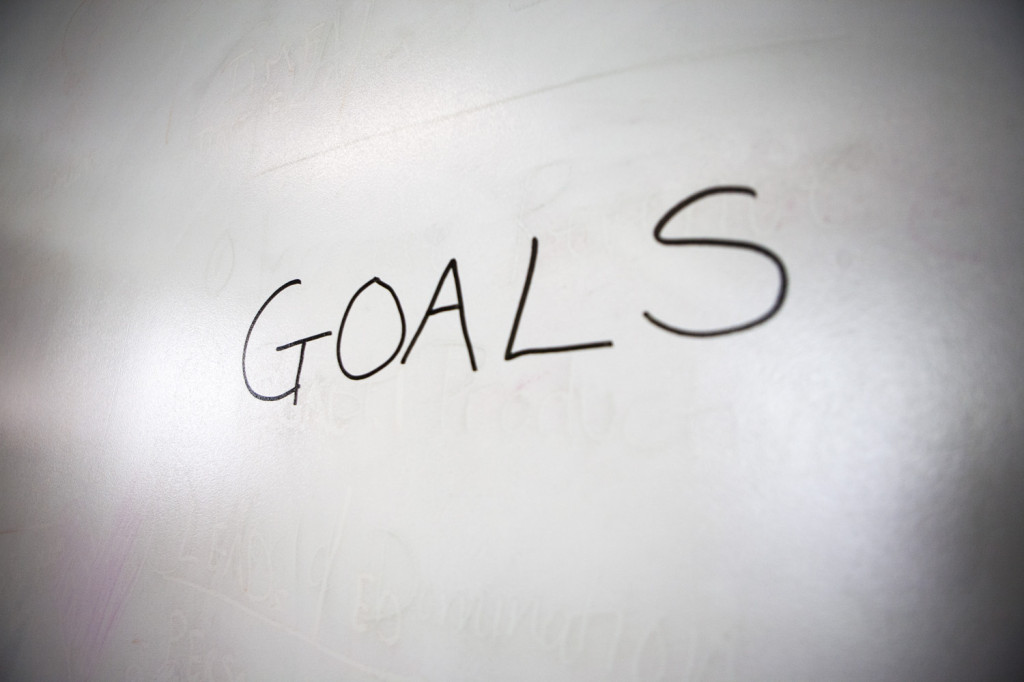 6. More Engagement on Social Media
A lot of travelers are using Facebook, Twitter, Pinterest and other social networking sites in their travel planning. Some customer service is also carried out via social media as well. Having a VA will ensure that you can respond to guests' social media posts in a timely manner. This also means that your social accounts are always updated with fresh content because there's someone who is dedicated to handle these sites.
7. Consistent Competitor Monitoring
You can't be at the top if you don't know what other hotels are doing. Performing an online audit on what your competitors are doing is easy, but it takes a lot of time. Your VA can do this and provide you with an executive summary of what other hotels in your category are doing in terms of sales and marketing.
8. Better Reputation Management
Today, negative reviews spread like wildfire and most of these go undetected. Before you know it, a single bad review has exploded into a full blown crisis. Having a VA means having eyes and ears online that will consistently monitor and negative review published about your hotel and alert you about it. Read: Four Free Social Media Listening Tools
9. Higher Awareness of Industry Trends
As a hotel owner or manager, part of your job is to always be in the know in terms of the recent trends that is currently affecting or can possibly affect the industry. You can attend industry events to do this. A VA can supplement this by reading articles and industry publications online and provide you with summaries and links to the actual resource materials.
10. Lessen the Workload of Your Staff
A lot of hotel managers or members of the management team are constantly exhausted because they simply have too much on their plate. Having a VA does not only mean that you're making your own workload more manageable. You can also outsource tasks to lighten the workload of your hotel's management team. Have this personal do repetitive  weekly tasks for you.
11. Build Customer Loyalty
The primary reason why most hotels are not able to build brand loyalty among their guests is the lack of follow through. With a VA on your team, he or she can craft and send emails to your guests and make sure that they are constantly engaged.
12. Hire Now, Start Now
When you hire someone to work in your hotel, you have to make sure that this new hire has a computer the he or she could use. Your HR department has to draft a contract. You may have to purchase extra costly Equipemnt.  This can take a lot of time. With a VA, he or she already has everything she or he needs to do the job. You can hire today and have this VA start tomorrow.
13. Boost Your Customer Support
Having a VA means having an extra person in your team to handle customer inquiries and address customer concerns. This is not only good in terms of customer service, but it's a great way to build your hotel's reputation and credibility as well.
14. Work-Life Balance Equals More Efficient Staff
The law of diminishing returns is very simple — there will come a point that your staff's efficiency and productivity will go down because of sheer exhaustion. Having a VA can lessen the occurrences of overtimes among your staff allowing them to have work-life balance. And you know what they say, a happy employee is a good employee. Having a VA makes it more possible for your "actual staff" to achieve work-life balance.
15. Different Virtual Assistants, Different Specialties
Another great thing about hiring virtual assistants is the diversity in terms of specialty. There are those who are good in writing, while there are those who are good in sales. This gives you more flexibility in terms of bringing in a new team members depending on your hotel's current needs.
If you're an independent hotel owner or manager, it's impossible for you to match the human resource capital of bigger properties and hotel chains. Outsourcing levels the playing field by allowing you to bring it exceptional talents from all over the world at a fraction of the cost of hiring someone in-house.

Need assistance finding a Virtual Assistant, comment below. I would be happy to give you valuable tips.