Hotel Reviews: 4 Tools to Help Get More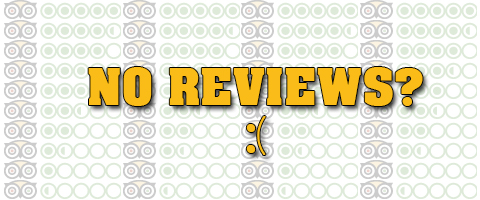 Are you struggling to get positive reviews?
Is your hotel only getting a few a month?
Do you have a reputation management strategy in place?
Does your hotel have an incentive program for the your team?
These are some of the important questions I ask when I am consulting a hotel on their online presence. Sadly, a majority of general managers say No or I don't know how. I've even heard one hotelier tell me, "Our guests don't read online reviews!". This manager does not understand the reality of today's ever-changing hospitality industry. We all live in an era wherein the mantra "everyone is entitled to his own opinion" has never held more truth. Now, everyone who has a computer or a smartphone that has an access to the Internet can publish his or her own review and other travelers listen intently.
The impact of online reviews on a hotel's reputation has been so evident the past few years that there have been a lot of hotels who filed legal actions against online travel review sites such as TripAdvisor. All these efforts failed.
The truth is, online reviews can make or break your hotel, but at the end of the day, you cannot deny the fact that it has become an important factor in whether your hotel will get booked or not. Seven out of 10 travelers said that they consult online reviews first before making a decision to book a hotel or not. So, the key is not to fight these reviews, but rather, you should encourage positive reviews for your hotel.
The next question is how.
Ask for It!
A lot of hotels are not comfortable soliciting for reviews from their guests, but you have to be more proactive if you want to turn your hotel into a reviews magnet. The hesitation of many hoteliers and hotel managers stem from the mentality that asking for reviews may be too imposing and can potentially annoy guests. But not if you do it right.
I have successfully developed several tools that you can use to proactively ask your customers for reviews in the most appropriate and subtle way (smartguests.com).
Staff Social Review Cards. They look like your traditional business cards, but on the back, it encourages guests to publish online reviews about the hotel and even to mention the name of the hotel staff that catered to their needs. It also contains the icons of the online review sites where that they can use such as TripAdvisor, Yelp and Google Local.

Custom Candy Wrapper. This is a great way to add a sweet personal touch to your hotel guests' experience during their stay. It easily fits a standard-size candy bar and you can personalize it with your hotel's branding visuals as well as print your guest' name on the wrapper. At the back, it encourages guests to publish reviews about your hotel online, which is a great tactic because it leverages on reciprocity. You showed them that you care for them by giving them a treat and in return, they might post a positive review for your hotel.
CareFresheners. It functions as a traditional car freshener. Imagine that every time your guests enter their cars, they will be reminded of their great stay with you. At the back, there's also a short blurb prompting them to publish a review about your hotel if they haven't done so yet.
What's a better timing to ask your guests for an online review than that moment when they're just about to go online. Our Internet access cards are professionally designed and serves a second purpose – a reminder to publish a review about your hotel just before they go access your Internet network.

Be Sure to Resolve Any Issue Before Your Guests Leave Your Hotel
As you know, there are basically two kinds of reviews – the good ones and the negative ones. While having negative reviews every once in a while is a no big deal, having predominantly negative reviews online is bad for your hotel's reputation.
There two key ingredients to getting positive online reviews: (1) constantly deliver awesome hotel customer service and (2) resolve any issue your guest might have before they leave your hotel.
Here are two tools for you to do this:
Housekeeping Cards. One of the most effective ways to for your hotel to constantly deliver awesome customer service is to empower your staff. This can be done by fostering a better sense of accountability. Our housekeeping cards foster this sense of work ownership among your housekeeping staff, as well as give your hotel guests the feeling that they're being given the VIP treatment because they have a single point of contact for their housekeeping needs.
We Care Cards. Our We Care Cards is essentially an evaluation card that you give to your guests upon checkout. It contains two simple questions. First, it asks your guests to rate their experience. Second, it asks your guests to give any feedback they might have about your hotel. If they gave any negative feedback, you have the opportunity any issue or concern they might have before they leave your hotel, preventing potential negative reviews.
The other SmartGuests.com tools mentioned earlier such as the Staff Social Review Cards is also a great way to curtail negative reviews.
Your Worst Enemies or Your Best Hotel Evangelists
There's really no use contesting the legalities of hotel reviews and if you're going to look at it from the perspective of hotel guests, reviews are actually extremely useful because it allows them to weed out the bad hotels from the good ones.
As an hotel manager, your job is to make sure that you get a lot of positive reviews and to keep negative reviews to the minimum. Plus, if there are negative reviews about your hotel online, that you respond appropriately, promptly and assure guests that you're taking action in line with their concern.
At the end of the day, reviewers can be your worst enemies or your best endorsers – depending on how you play your cards.
Here is a great infographic on why hotels need to care about their reputation by Olvery via mashable/pinterest.