How to Get More Reviews on Tripadvisor
Is Your Hotel Part of the Online Conversation?


Who reads reviews anyway? This was the prevailing nonchalant attitude among hotel owners until the Internet changed everything. Before, reviews were published on newspapers, written by highbrow critics using highfaluting words that no one understands. Today, online reviews are written by hotel guests who want to either endorse or speak against a certain hotel.
Here's the deal – you are virtually non-existent to potential guests if no one is raving about you online.
Let the Numbers Speak for Themselves
For the skeptics out there – hotel owners who still disregard the importance of online reviews – here are a few statistics from a recent research that will hopefully serve as your wake-up call:
–          81% of travelers who were surveyed said that guest-generated reviews are important
–          46% of travelers write and publish hotel reviews
–          49% of travelers won't book a room in a hotel that does not have substantial reviews
–          A one star increase on your average rating online can increase your revenue by up to 9%
–          According to Convergys, one negative review can cost your hotel up to 30 guests
Still skeptic about online reviews? Hopefully not. If there's one key takeaway that you should have from above, it's this – online reviews can make your hotel less or more money. If there's a universal language of success among hotel owners, it has got to be money and as you can see, online reviews can have a direct impact on the earning potential of your hotel.
The Online Reviews You'll Get are Only as Good as the Quality of Your Service
First things first. Before asking for reviews, make sure your hotel is rave-worthy. It's useless spending on marketing campaigns or in-house merchandises to encourage guest reviews if all you'll get are negative. Remember, one negative review can cost your hotel up to 30 customers, which can equate to thousands of dollars in lost revenues per year.
That being said, keep in mind that most negative reviews stem from poor staff service. There are things you can do to encourage your staff to deliver the best service possible and empower them to proactively ask for reviews at the same time. For instance, check out our Staff Social Business Cards. They look like your typical business cards, but at the back, there's a short, catchy blurb encouraging guests to spread the word about them along with a list of the most popular online review sites. The card also prompts the guest to mention the specific hotel staff who catered to them during their stay. You can reward your staff – monetary or otherwise – for every positive review he or she gets.
Turn Your Hotel into a Reviews Magnet with the Following Tips
Now that we're done with the broad stroke concepts, here are few tried-and-tested tips that you can follow to turn your guests into "raving evangelizers" of your hotel.
1. Use all appropriate channels. The operative terms here are all and appropriate, which means it's a balance between quantity and efficacy. For example, our Internet Access Cards is a great reminder for your guests to give your hotel a review just before they go online. Elevator merchandising such as decals is also a great way to do this. In rooms where there are computers, make the homepage a landing page encouraging guests to leave your hotel a review plus a list of the review sites. Iteration is important because according to experts, people need to hear the same message at least three times before they take action.
 2. Encourage the use of geo-tagging. Social network sites that use geo-tagging such as Foursquare and even Facebook is a great way to spread the good word about your hotel. You can even ask your guests to use hashtags (#) i.e. Vacation officially starts now! #[name of your hotel] #HavingABlast . The W Hotel does an fantastic job with hashtags on their Instagram page; http://instagram.com/whotels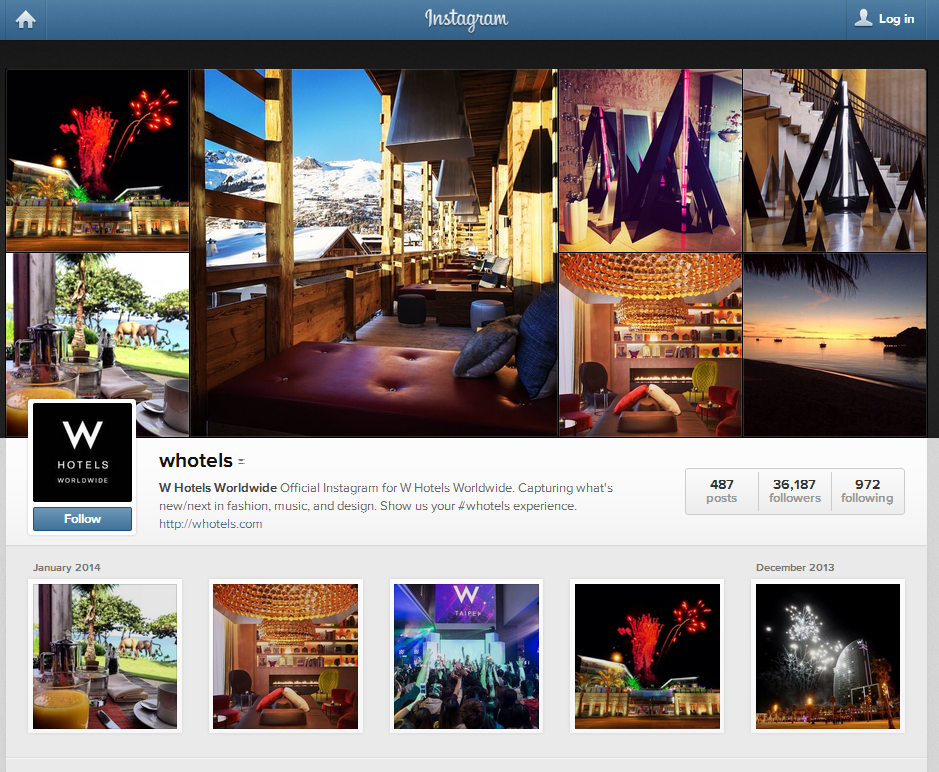 3. Email Your Guests During and After Your Stay. It's common practice to send hotel guests a "Thank You Email" a few days after they checked out. But why wait? Email them after they checked in. Nothing imposing. Just a quick note on how you're staff is excited that they chose you're hotel and that they can always approach anyone of your staff if they need anything. Then a gentle reminder that they can let you know what they think by leaving you a review. See the Sandpearl Resort in Clearwater Beach, Florida email to departed guests. It's fast, simple and straight to the point.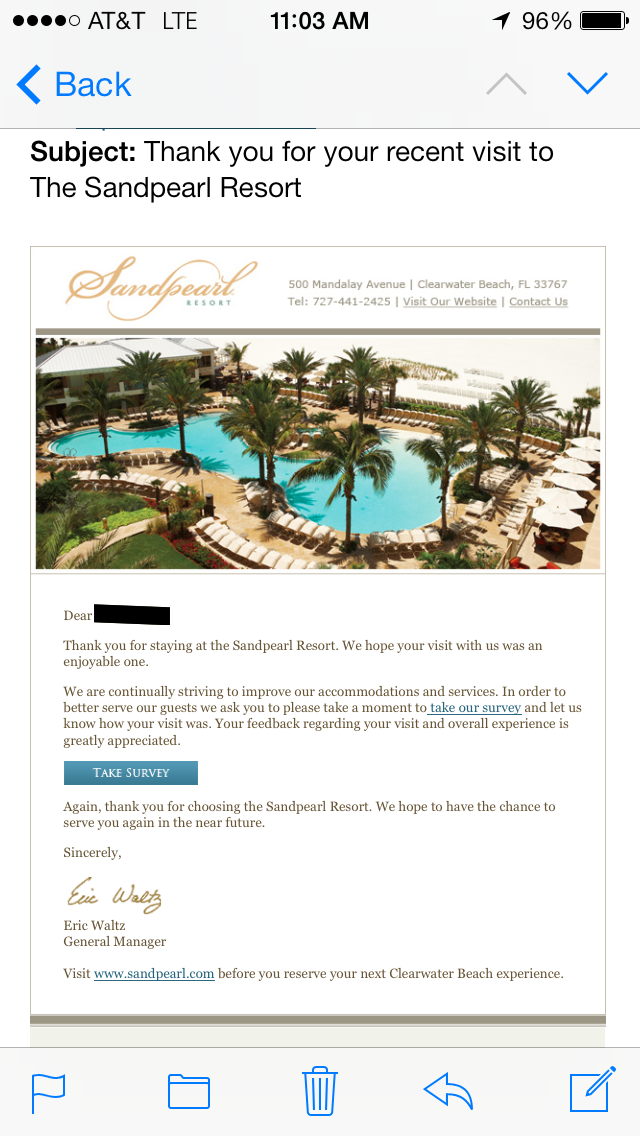 The Internet and social media gave rise to a new breed of hotel guests – one that speaks their mind. At the end of the day, people will talk and you can't stop them. The more important questions are if it is your hotel they're talking about and what are they saying about you. Turn your hotel guests into your very own hotel ambassadors by following the tips outlined above.
– Written by: Darwin B., contributor for SmartGuests.com,
Copyright 2014. All Rights Reserved. This content may not be used without permission.
How to Get More Reviews on Tripadvisor by SmartGuests.com