Why Your Hotel Should Have a Google 360 Tour
Why Your Hotel Should Have a Google 360 Tour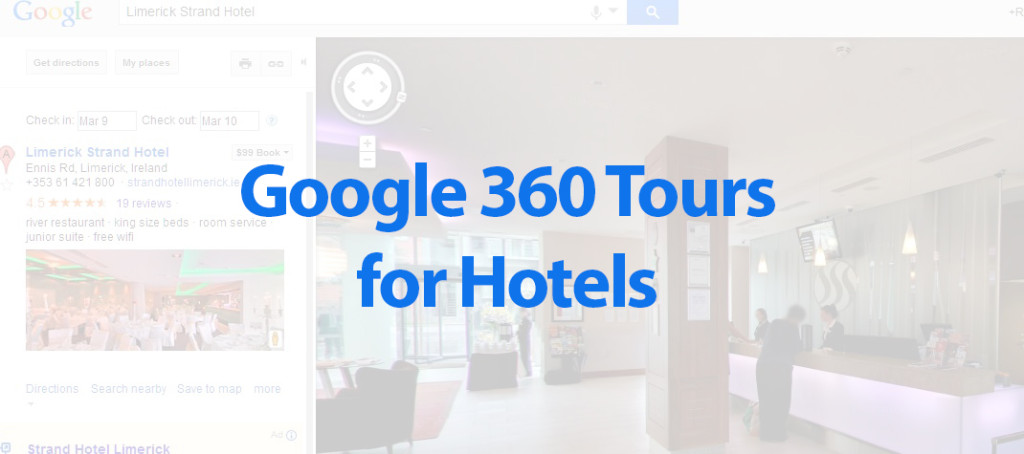 Marketing mavens are saying "Content is King".  This is particular important for the hotel industry. If you manage a hotel, you can greatly benefit from having a Google 360 Tour. It gives potential customers the opportunity to view your suites, facilities, decor and ambiance before visiting. When an individual views a tour, they imagine themselves in the hotel, walking around. And if they find it to be a positive experience, they will be drawn in to make it a reality. 
Feature more prominently in Google. Hotels with Google Tour look more professional and offer customers a more visually appealing experience, letting people know you are professional and take pride in what you have made.
Connect with your customers on the go. Having Google Tour allows potential customers to view your facilities in high quality images right on their smart phones so they can make informed choices even while they are on the go.
Embed tours on your website. You can embed the tour multiple times on your website or social media pages. This way, you can easily guide your customers in the tour when they ask certain requirement about your hotel.
Effectively showcase your suites. No longer are tours confined to a single level. Users can now jump to different floors of the hotel, so you can showcase whatever parts of the hotel you are especially proud of.
Split the tour. If there are several businesses outside your hotel, you can create one large tour that incorporate these businesses, and then a number of smaller tours for each individual business. This increases your online presence and give maximum exposure to your facilities.
Increased sales and benefits. Because travel-related products and services are the top purchase of customers online, having a prominent online presence on Google 360 Tour makes a huge difference. Also Google 360 Tour continue to earn revenue after a one-time low fee.
Getting started with Google 360 Tour is easy. You just have to select a trusted photographer or agency certified by Google and schedule a personalized photo shoot for your hotel. And in days, the imagery of your business will be available on Google Maps, Google+ Local and Google search results. Now you can start attracting more customers from around the world. Here is a list of Google certified photographers in your area.
Check out these hotels and their Google 360 Tour:
Best Western Plus Fernie Mountain Lodge — 360 Tour
The George Boutique Hotel —  360Tour
Limerick Strand Hotel — 360 Tour