How to Boost Staff-to-Guests Engagement at Your Hotel

Staff-to-Guests Engagement. Can You Spot Bad Service?
In an era wherein almost most hotels offer the same rooms, the same amenities, the same rates and even the same food and dining menu, a key differentiator would be how you engage with your guests during their stay.
That said, simple "Hi's" and "Hello's" at the corridor won't cut it. Your staff should be warmer than everybody else and more accommodating than your competition. Go Above and Beyond!
There are several things that you can do to boost the level of staff-guests engagement in your hotel and below are a few tips you can easily implement.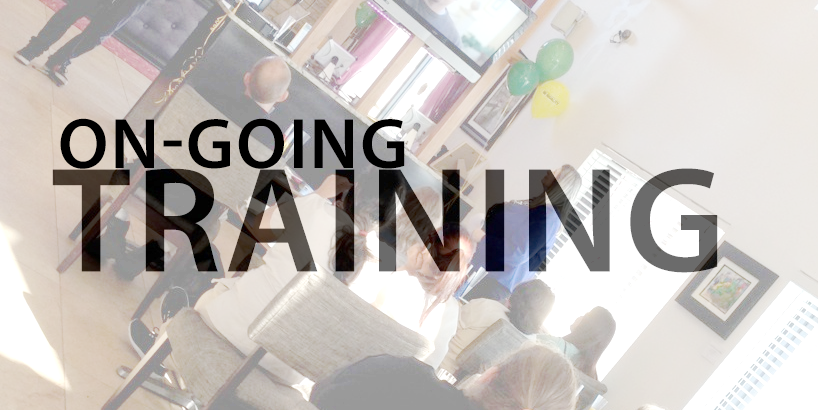 Train Your Staff, Then Train Some More…
You only have one chance to make a first impression among your guests, which only underscores the importance of having your best and brightest personnel at your front desk. This is the first step in building great memories for your guests and your first chance to connect with them emotionally. Having on-going training sessions will help build bonds, boost morale and improve customer service.
For most companies, customer service is important in providing a positive image of the company to the customers. This is especially important among hotels, where staff engagement with the guests is treated as the core. It is easy to spot bad customer service, and is somewhat difficult to train against. To train effective staff engagement, you need to have a good grasp of the techniques and strategies of the customer service department.
Craft a curriculum for the training sessions or class. With a detailed lesson plan, you are ensured of a complete coverage of the important topics such as, how to answer in-coming phone calls. It will also give the chance to rearrange the flow of the lessons so that every part is positioned where it can be easiest to understand and then apply.
Determine the need of quality staff engagement to the employees. Explain that staff engagement is usually the only communication between the company and the customer. That being said, the staff has a more vital role than the CEO. The staff are the ones that have valuable contact with customers.
Provide the team methods for handling escalating situations. Every employee should know the proper steps for dealing with customers in varying situations. Example, How to handle guests complaints or an upset guest.
Role play with the staff. Have one employee act as a customer and the other the guest services. Take the employees through several examples of a customer's situation, and give tips on how to deflect the animosity and tension that may have built during the interaction.
Test the employees to ensure that they know the product or service given by the hotel, and that they are proficient in applying their skills as staff. Knowledge of the hotel and its policies will make for a speedy resolution, while excellent customer service skills will allow the staff to explain the issues and correct them to the satisfaction of the customer. Empower your team to make decisions to fix the problem, right then and there.
Also Read: 5 Hospitality Phrases Guests Remember Most
Good hospitality is something that many people desire, but only a few know how to deliver. It is important that hotel staff offer quality hospitality to customers so they can enjoy their stay and want to come back. Encourage your team to listen and respond. Use the Five, Ten Rule.  Need help training your staff and improving engagement?
Give Them the VIP Treatment
This does not mean that you have to you have to give all guests the royal treatment, but if your resources allow it, why not. What this essentially means is for you to make them feel that their needs are taken cared off and that you're taking on the responsibility and accountability to give them the best stay possible. Your guests should feel special, important and valued.
Personalization is a strong trend in the hospitality industry today and some industry experts say that those who won't cope with this trend will find themselves at the bottom of the industry. Personalization is a trademark that previously was only seen in big luxury hotels, but today, even small, boutique and independent hotels can follow suit.
Here's an example. At SmartGuests.com, we offer Custom Candy Wrapper PDF Templates, which essentially make your guests feel like a VIP. This smart, customized candy bar bears the name of your guest (which always WOW's) makes an impression that is long lasting.  Simply open up the PDF, type guest's name, print at front desk, cut out and wrap around a Hershey's chocolate bar. We promise your guest will love it! FREE OFFER: Candy Wrapper PDF template here.
Talk to Them
Lastly, you have to train your hotel staff to identify the perfect opportunities and the right timing to engage your guests in conversations. There's this line from the blockbuster movie Maid in Manhattan wherein the head butler told one of the maids: Though we serve them, we are not their servants. Gone are the days that hotel staff should bow their heads and make themselves almost invisible. They are the front-liners in your hotel and they should be the one engaging guests in conversations.
One of the ways to raise the level of engagement at check in is for your engagement staff to ask probing questions on how the hotel can cater to your guests' unique needs – do they prefer a specific floor, are they traveling on business and would like for transportation to be arranged and so on and so forth. This way, your guests would feel that you're tailor-fitting your services to their specific needs. Download: Top 17 Questions Staff Must Ask at Check-in
The trick is to identify the perfect timing and opportunity. For example, you can talk to them while they're leisurely taking their breakfasts when they're not rushing and are likely to be more amiable.
Connecting with your hotel guests can make or break your business so make sure that you equip your staff with the proper techniques to do this.
Have a successful day!
Rupesh Patel
Hotelier & Founder at SmartGuests.com
Creative Hospitality & Business Tools
Related: 
2 Tools that Remind Hotel Guests to Post Reviews

How to Boost Staff-to-Guests Engagement at Your Hotel