Ten Fast Ways to Becoming Highly Ranked on TripAdvisor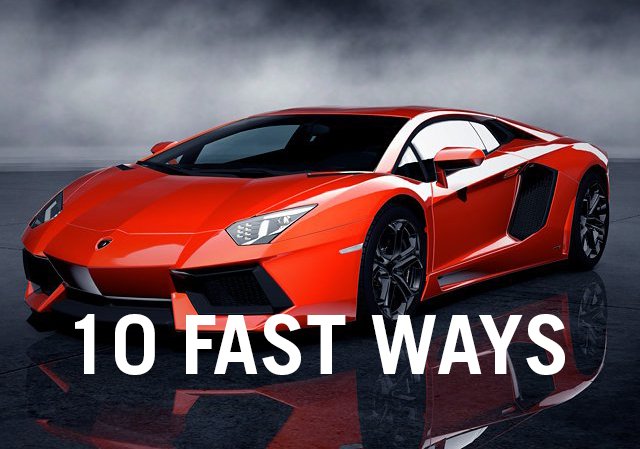 TripAdvisor.com is arguably the leading travel review site by leaps and bounds. With more than 150 million reviews and opinions and 100 new contributions posted every minute, the reach and influence of TripAdvisor on your hotel's potential guests.
This is why it's highly important that your hotel ranks high on TripAdvisor. The question is, how to do it?
Here are 10 tried-and-tested steps based on our own experience.
Step 1: You probably have already done this, but just in case you're new…Claim your hotel listing by entering your hotel's name on the search box. Once you found your hotel, click on "Manage Your Listing." You will be prompted to create a Business Management Profile/Account.
Step 2: It's time to edit your hotel's description and information. Make sure that you post up-to-date information including your hotel's address, location, room types, amenities, facilities, services, and directions going to your hotel. When it comes to writing property descriptions, make sure that your content is relevant, fresh and compelling. It would also help if you use eye-catching descriptions such as "25-Item Hot Breakfast Buffet" or "Newly Renovated and Spacious Guestrooms."
Step 3: Post professional-looking, high resolution photos to encourage travelers to spend more time on your hotel's listing. We recommend that you post at least 30 photos that include shots of your hotel's exterior, interior, rooms, amenities, restaurants, food items, special events, local attractions near your property as well as your local business partners. Also, don't forget to review TripAdvisor's image and video guidelines, which you will find here.
Step 4: Talk to travelers. There's nothing annoying on TripAdvisor than unresponsive hotels. The primary reason that you created a TripAdvisor account in the first place is to enable you to interact with guests and travelers online. If possible. respond with-in 24-48 hours.
Step 5: Ask for reviews. If you want your guests to publish reviews about your hotel on TripAdvisor, you have to prompt them to do it, especially if you want to get positive reviews. There's a mantra that people talk more when they're upset. But when they're happy, they need a little bit more prompting from your end. Ask and you shall receive! Here are 17 ways you can break the ice and open a conversation up with your guests.
Step 6: Remind them via email. It has been weeks since a particular guest stayed at your hotel and he's yet to publish a review about your hotel on TripAdvisor. What do you do? Simple. Email your guests and remind them. This is why it's important that you collect emails either during the booking process or during check in. Don't spam their inboxes though. There's a fine line separating what your guests can tolerate and what will annoy them. Don't overdo it.
Step 7: Create cards. During their stay at your hotel, give your hotel guests visual reminders that you would greatly appreciate it if they can leave a review about your hotel on TripAdvisor. One way to do this is by creating cards – business cards, evaluation cards, internet access cards, etc. SmartGuests.com offer several solutions in line with this including Staff Social Review Cards, Internet Access Cards and Customizable Candy Wrapper.
Step 8: Prevent your guests from leaving disappointed. As mentioned above, angry guests talk more than happy guests. It would take a lot of prompting to get positive reviews from your satisfied guests, but it takes no prompting at all for dissatisfied guests to bash your hotel online. It's important that you prevent your guests from leaving your hotel disappointed. At SmartGuests.com we offer a solution called We Care Cards, which essentially enables you to know and address any issue your guests might have before leaving our property.
Step 9: Respond to all reviews. Whether it's a positive review or a negative review, someone from your hotel (preferably the hotel manager) should respond. Thank positive reviewers for their kind words and endorsement and address the concerns of dissatisfied guests. Respond promptly, ideally within 24 hours. When other travelers see that you're religiously responding to reviews, it creates an impression that you care about your customers.
Step 10: Deliver the gold standard in hotel customer service 100% of the time. It's easier to prompt guests to post a TripAdvisor about your hotel if they were happy during their stay. It's called the principle of reciprocity – because you gave them a positive experience, they would be more likely to respond to your request to post a TripAdvisor review about your hotel.
Establishing a strong and positive TripAdvisor presence is essential to your hotel's success online. Follow the 10 steps above to jump-start your hotel's stronger TripAdvisor presence.
Ten Fast Ways to Becoming Highly Ranked on TripAdvisor
image source: http://www.techsmart.co.za