2 Tools that Remind Hotel Guests to Post Reviews
A Sweet Hello and a Sweet-Scented Goodbye
Elevate Your Hotel's Guest Experience with Our Custom Candy Wrapper and Care Fresheners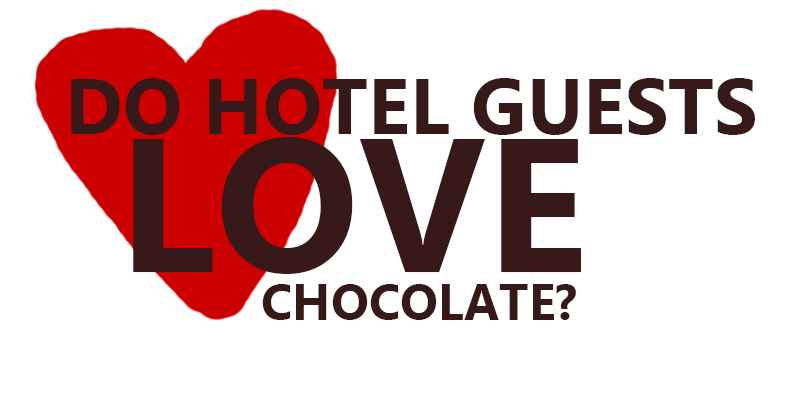 YES, everyone loves chocolate! Now, unless you're running a luxury hotel, there's really nothing much that differentiates you from your competitors. The mid-range hotel industry is a tough battleground to be in and given all things equal, it's the little things that will dictate whether you'll survive or die from the war. Elevating your hotel's guest experience is important in terms of developing repeat guests.
According to statistics, the marketing cost involved in acquiring new hotel guests is five to eight times more expensive than retaining your existing ones. Further, 68% of hotel guests say that they won't return to a hotel if they feel unappreciated.
At SmartGuests.com, we believe that every customer deserves a VIP treatment. However, this does not mean that you should spend thousands of dollars in marketing and merchandising. We created two products that will help you give your customers a more memorable stay and help you leave a lasting impression on them — Custom Candy Wrappers and Care Fresheners. 
  Learn More: Custom Candy Wrapper PDF Template
When customers book a room in a mid-range hotel, they're not really expecting anything extravagant when they enter their room apart from the basics. Not everyone is The Four Seasons and your guests knows this. This is why even the a small gesture can make a positive impression.
In her column published on HotelNewsNow.com, business coach Caroline Cooper said:
"Think of the things that are of high value to your guests but low cost to you so you can give added value. Give people a reason to talk about you. Always look for an opportunity to go that extra mile to wow your guest to make it really difficult for them to ever contemplate not coming back to you. It's all about giving guests a reason to return." 
This is exactly what our Custom Candy Wrapper is — an inexpensive merchandising tactic, but very effective. You can customize the design so you can incorporate your hotel's branding visuals (i.e. logo) as well as put your guest's name on it. It fits a standard-sized Hershey's bar so you can easily implement it.
Simple. Sweet. Effective.
A Scent they Can Remember You By
In the same column, Caroline Cooper wrote: "Make sure your guests leave with great lasting impression of their stay with you. Ensure they realize that you appreciate their business. A sincere "thank you" in person goes a long way. Give them a little memento to take home with them as a lasting reminder: a box of homemade truffles, jam or pickles or gift bag of your exclusive toiletries for your leisure guests, or quality logoed accessories for your corporate market. Following this up with a simple personalized thank you note a few days later will not only show your appreciation, but it will give them something to remember you by, especially if it is handwritten and tailored to them." 
Out of sight is out of mind, so never let your hotel leave the sight of your guests even after they have left. Hugh Wilkins of the Department of Tourism, Leisure, Hotel & Sport Management conducted a study on how souvenirs act as memory triggers among travelers or vacationers. In his study, one of the respondents said:
"I really treasure the things which I can look at and remember where I've been and what I've done" 
Our CareFresheners is a great way to bid adieu to your guests and a great way to constantly remind them of their stay at your hotel. Imagine, every time they enter their car, they catch a waff of scent that will trigger their memory of the great time they had at your hotel. It's fully customizable and it also has a short blurb reminding them to post a review about you online. Hitting two birds with one stone.
When it comes to making your guest feel special, no gesture is too small.