Picture Perfect: Tips for using Photos in Your Hotel's Social Media Posts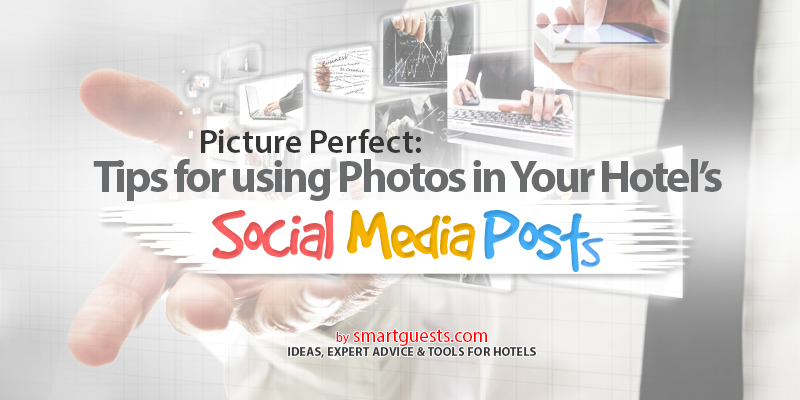 A picture is worth a thousand words — this old adage is one of the longest enduring principles that have guided marketers and advertisers then and now. For hotels, with the rise of social media, a picture is not only worth a thousand words, it may very well be worth a thousand bookings.
According to TripAdvisor, hotel listings with more than 20 photos get 150% more engagement compared to those with just a few photos. A separate study by the Massachusetts Institute of Technology revealed that the engagement rate for Facebook posts with photos is 37% higher. Read our previous post on social engagement: How to Offer Outstanding Customer Service With Social Media Care.
In marketing your hotel, it's no longer enough to tell your potential guests why they should book a room with you, you should show them. To see is to believe. You have to recreate the experience your hotel offers through compelling imagery.
When posting photos on your social media accounts (Facebook, Twitter, Pinterest, and Instagram), you can also upload the images that you have on your website's gallery, but we have a few tips to make them more social-media friendly.
Use High Resolution Photos
 In this day and age wherein even mid-range smartphones have great cameras, there's no reason for you to be using low resolution, pixelated images. Distorted photos create a distorted impression of your hotel.
That said, keep in mind that many travelers actually check out hotel photos on their mobile devices so you should strike a balance between high quality photos with huge file size and photos that are optimized for mobile viewing.
Optimal Image Sizes for Social Media:
Facebook image dimensions
Facebook cover photo: 851 x 315
Facebook profile photo: 180 x 180
Twitter image dimensions
Twitter header image: 520 x 260
Twitter profile image: 81 x 81
Google+ image dimensions
Google+ cover photo: 2120 x 1192
Google+ profile photo: 270 x 270
LinkedIn image dimensions
LinkedIn cover photo: 646 x 220
LinkedIn profile photo: 100 x 60
Pinterest profile photo: 160 x 165
Instagram profile photo: 110 x 110
YouTube image dimensions
YouTube cover art: 2560 x 1440
YouTube cover art safe area: 1546 x 423
**Size referenced from Social Media Today post by Pam Dyer
Take Advantage of Free Online Photo Editing Software
People on social media are crazy about memes and adding layers, effects and filters to their photos. Adding texts, stamps/stickers, frames and themes to your photos make them more interesting and are very effective when you're trying to tell a specific story.
The great news is, you don't have to spend big bucks on an in-house graphic designer (but it would be great if you have someone with graphics skills on your team) or on sophisticated photo editing software that will take you months to figure out. There are a number of photo editing applications available online and they are absolutely free.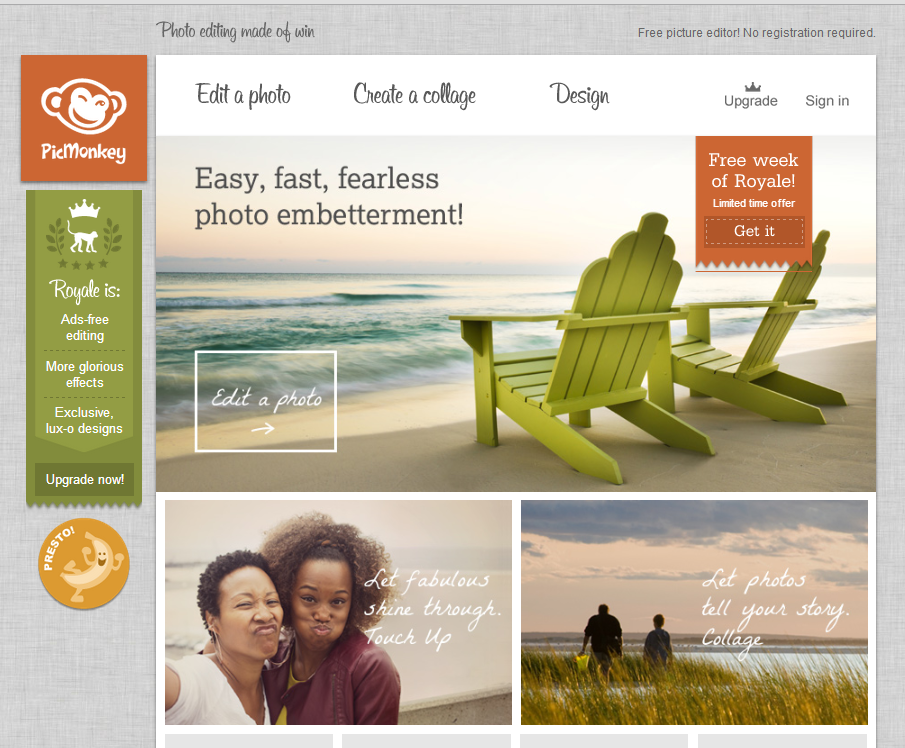 We particularly like PicMonkey (www.picmonkey.com) because its features are sophisticated enough to make your photos look like it was edited by a professional, but simple enough that even those with no graphics experience can use it.
Just a quick caveat when it comes to photo manipulation and editing. Strive to keep the integrity and authenticity of your photos and don't edit them to the point that they will mislead guests. This has been a long-standing issue in the hospitality industry and a lot of travelers have complained how edited photos posted by hotels online lead to unmet expectations. See more online image editing sites at the bottom.   How to Get More Reviews from Your Guests
 Add Branding Messages and Calls-to-Action
This is especially important if your hotel has an account in Pinterest (and if you don't, we suggest you create one because the conversion rates of traffic coming from the site is quite impressive). Use a text overlay on an image to reinforce your hotel's unique selling proposition or to amplify the story that you're trying to convey. If appropriate, include calls-to-action (i.e. Call now to book a room with us), your hotel's contact info and your hotel's logo.
Images can make or break your hotel's image. Use photos wisely and strategically. Every pixel counts.
 Our Top Online Image Editing / Enhancing Tools:
www.picmonkey.com
www.canva.com


www.pic-collage.com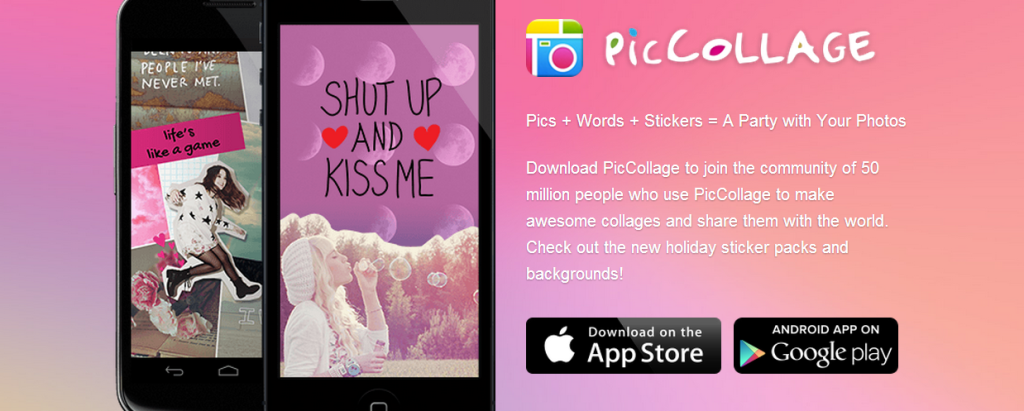 www.sumopaint.com



www.pixlr.com



clippingmagic.com


Get more Ideas, Expert Advice & Tools. Subscribe to our SmartGuests Newsletter.